About Me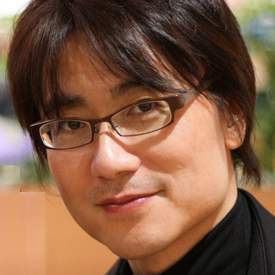 Nat Sakimura has been working on digital identity and privacy for the past decade. His main theme cosinstently has been to empower the people with the digital identity so that they can live happily and peacefully  in the cyber space transacting and connecting whenever and wherever they want. To that end, he has been active in standardization sapces such as OASIS Open, OpenID Foundation, Kantara Initiative, and more recently in the ISO. He has also been active in public policy space that he has been serving in various committees in the Japanese government including the technical working group around Japanese National ID system. He is a contributor to IETF OAuth 2.0 spec, JSON Web Encryption and is a co-author of OpenID Connect specifications and JSON Web Signature. He has been serving as the chairman of the OpenID Foundation since 2011.
Personally, he was a flautist and still deeply loves (both western and Japanese)  'classical' music especially the 20th century and later. (Well, is that 'classical'?) He spent 6 years in Kenya while he was in junior and senior high school, where he learnt how to horse ride to go after giraffe, and still loves the life there.
Working Groups / Meetings
You will regularly see me in these working groups.
OpenID Connect WG 
OpenID Foundation Events (Board Meetings, etc.)
Kantara Initiative Events
Identity Conference (IdCon)
Works
Ito, Yasuoka, Tomita, Sakimura, "Use of the private infrastructure in the Government: Open (local) Government utilizing the Social CRM" (2011), NRI, Chiteki Shisan Souzou.
Sakimura, Jones, Bradley, Recordon, de Madeiros, et al., "OpenID Connect" (2011) OpenID Foundation
Sakimura, "Les Societe Miserables and the National ID System – The Danger of identifier correlation seen in Victor Hugo's Les Miserables" (2011), Gijutsu Hyouron
Sakimura "National ID System and Trust Frameworks" (2010), Horibe Masao Information Law Seminar Proceeding.
Ohashi, Sakimura, Sakushima, Hori, "On the Substantial Study of Proxing Assurance between OpenID and SAML" (2010) Springer, Communications in Computer and Information Sciences 109.
Jones, Recordon, Bradley, Sakimura et al. "OpenID Provider Authentication Property Extension" (2008), OpenID Foundation.
Sakimura, Eijima "Shifting towards the context based system through the mobile phone as the user agent" (2006), NRI, Gijutsu Sohatsu.
Sakimura, "Information Loss Prevention System" (2002), NRI, Chiteki Shisan Souzou.
Sakimura, "White-collar productivity improvement through the utilization of the noise reduced environment and groupware." (1997), NRI, Chiteki Shisan Souzou.
Patents / Patent Applications
Patent System Number
1.特許公開2009-230601	Communication systems, methods, authentication and the client. (Pending)
2.特許公開2008-204250	Authentication system and the relying partty methods. 
3.特許公開2008-027222	Authentication System, Methods, and program. 
4.特許公開2007-109122	Authentication System, Methods, and program. 
5.特許公開2007-060172	Authentication Devices, Authentication Methods and Authentication Program.
6.特許公開2007-058469	Authentication System, Server, methods and authentication program.
7.特許公開2007-058468	Card based authentication, authentication system, authentication method and card authentication system.
8.特許公開2005-167700	User Information Management Systems.